Move to Learn isn't just in the classroom.
Ever since we launched this movement, Move to Learn has been presented at a number of educator conferences around Mississippi. And we're not stopping there.
That's why we have three ways to engage with Move to Learn.
In-School Visits by Coach Calhoun and Coach Clayton
Coach Calhoun may already visit your classroom through one of our Move to Learn videos, but imagine if the real Coach Calhoun visited your school!
From individual classroom visits to an all-school fitness break with Coach Calhoun, this is not an opportunity to miss. But remember, in-school visits are limited to schools within Mississippi.
Does this sound like something your school would enjoy? If so, contact us and tell us why your school needs a visit from Coach!
Conference Presentations
The Move to Learn team is committed to attending professional conferences to inform educators and administrators of the worthwhile impact Move to Learn can make on their schools. Presentations include an overview of the scientific research upon which Move to Learn is based, as well as panel discussions and even a live demonstration (Brain Break) with an MTL coach. Conferences attended include:
Mississippi Association of School Superintendents
Mississippi School Board Association
Mississippi Association of Partners in Education/PREPS Conference
Mississippi Professional Educators Conference
Making Connections Conference
Mississippi School Nurse Association
Mississippi Association of School Administrators
Teacher Training Sessions
The Move to Learn team is on the road! A team from The Bower Foundation and the MS Department of Education accompanied Coach Larry Calhoun to Corinth to inform educators about the importance of incorporating physical activity in the classroom. Corinth Elementary School hosted the training for eight school districts in North Mississippi.[/caption]
Are you a member of a teacher association? Do you attend any teacher training sessions throughout the year? If so, look for us at your next session!
We'll teach you some best practices for ways to increase student grades, reduce classroom behavior problems, and raise healthier, happier students. Best of all, we'll show you easy ways to incorporate exercise and Move to Learn into a cramped classroom and a busy school day.
Not seeing us on the schedule of your next conference or training session? Contact us, and we'll see if we can bring #MTLive to the agenda!
Where has Move to Learn been?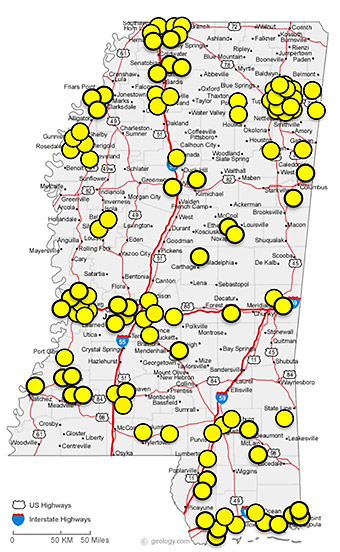 School Requests Received for 2018-2019 School Year